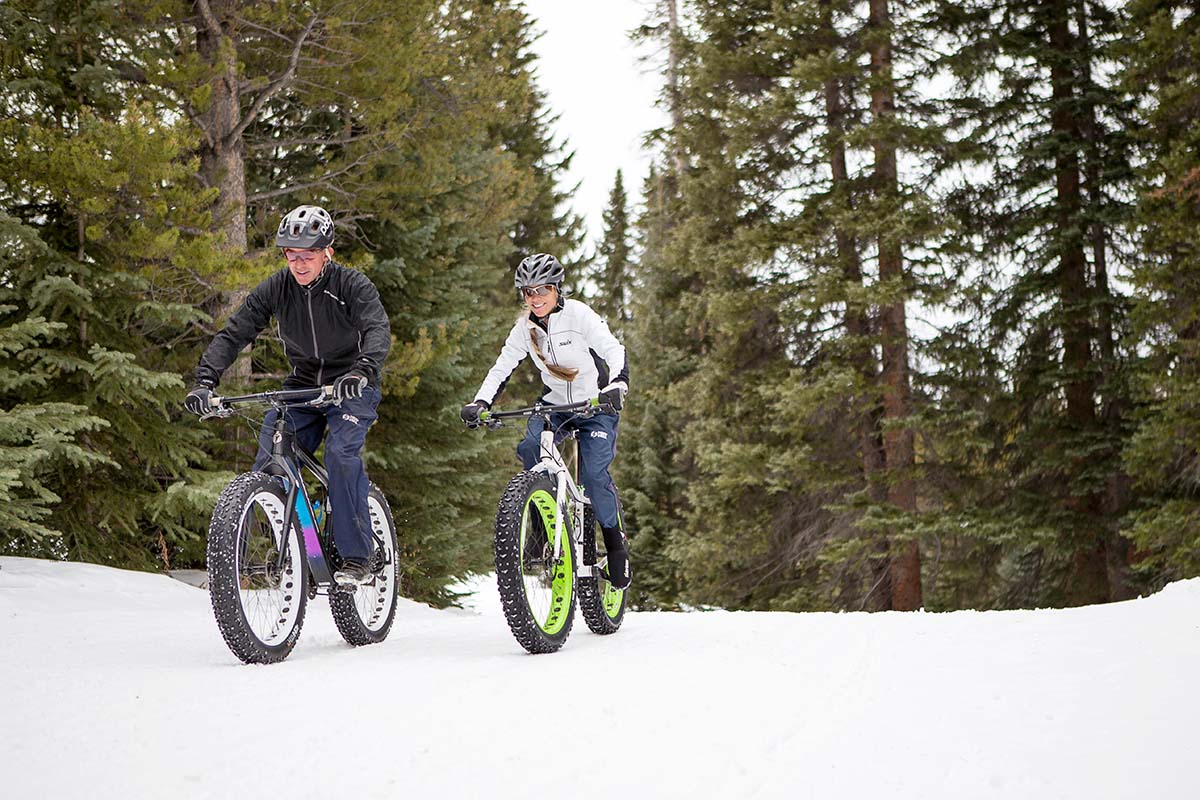 Ty and Roxanne Hall were married thirty years ago on Chicago Ridge at Ski Cooper. They skied under an arch of skis and poles. Ty is from Virginia, and Roxanne is a lifelong Leadville resident. They bought the Nordic Center when it was only a trailer and a handful of dirt paths. They created the trail system, seeking Forest Service approval for the Cookhouse and sleep yurts. They were told whatever they built would need to be a temporary structure, which led to the idea for the yurts. Roxanne worked as an art teacher at the elementary school, and Ty was the handyman at a golf course. They scraped by to build their dream of making the outdoors accessible to everyone, regardless of age or ability level.
They've both done the Leadville 100 Bike Race twenty times. Deeply invested in the community, they work as coaches to help up-and-coming bikers train for the race. Roxanne's number one piece of advice as a coach? Notice the flowers on Columbine Pass, enjoy what you're doing. Take in what surrounds you.
For the last seven years, Ty has been the Dreamchaser for the Leadville Trail 100 Legacy Foundation. He starts the race in dead last, and for every person he passes, money is donated to Lake County high school students for college scholarships. He feels a special connection because some of these students are his friends' kids. He bikes for the future.
Ty and Roxanne live in Leadville with their dog, a Landseer Newfoundland named Maybelle, who has learned to open doors at the Nordic Center.